By Eileen Gilmer, Associate Pastor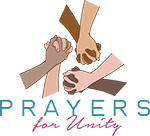 If you have been around United Methodists for any length of time, you know that we like committees, gatherings of people and food—maybe not in that order. Our polity (the way we're organized as a church) is structured in a way that encourages this (the committees and gatherings, not the food).
Trinity is a member of the Virginia Conference. Each conference across the globe meets annually to discuss the business of their area. Once every four years, representatives from each conference come together for General Conference. It's there that items are voted on that can change our Book of Discipline (BoD)—the scary-sounding name of what is, for all intents and purposes, the rule book of the worldwide Methodist Church.
What does the BoD say? First, all people are welcome here.
¶ 4. Article IV. Inclusiveness of the Church: The United Methodist Church acknowledges that all persons are of sacred worth.
¶ 214. Eligibility: All people may attend its worship services, participate in its programs, receive the sacraments and become members in any local church in the connection.
During at least the last two General Conferences (2012 and 2016), attempts were made to have discussions about what the church should do regarding two topics: ordaining gay clergy and allowing clergy to perform weddings of same-sex couples. Here's what the BoD states about the ministry of the ordained:
¶ 304.3: The practice of homosexuality is incompatible with Christian teaching. Therefore self-avowed practicing homosexuals are not to be certified as candidates, ordained as ministers, or appointed to serve in The United Methodist Church.
¶ 341.6: Ceremonies that celebrate homosexual unions shall not be conducted by our ministers and shall not be conducted in our churches.
A special committee (the Commission on a Way Forward) made up of clergy and laity has worked for the last two years on a plan for the church. Here are the commission's three suggestions.
One Church Plan (recommended by the Council of Bishops of the UMC): Allows conferences to make decisions regarding ministry with or by LGBTQ persons rather than having a single standard throughout the worldwide church. It removes certain language (mentioned above) from the BoD. It gives conferences, churches and pastors the flexibility to decide whether to ordain gay clergy or allow same-sex marriages. This plan would also protect the rights of United Methodists whose theological convictions will not allow them to perform same-sex weddings or ordain LGBTQ people.
Traditionalist Plan: Affirms the current language about homosexuality in the BoD and seeks to strengthen enforcement (against clergy) for violations of church law.
Connectional-Conference Plan: Creates three connectional conferences based on theology or perspective, each having clearly defined values. Annual conferences would determine their affiliation with one of the connectional conferences. Local churches who choose a branch other than the one chosen by their annual conference could vote to join another conference.
A special session of the General Conference has been called to hash out a plan. These three plans, plus any others that may be brought forth, will be voted on at the meeting on February 23-26 in St. Louis. This is not the final step. The regular General Conference and each annual conference must also approve the final plan. You'll find more details at umc.org.
We'll have a town hall meeting following worship in March to discuss which plan was selected and what happens next. Please be in prayer for all those in attendance and for our United Methodist Church.